- SHOREBIRD MONITORING -
November 2016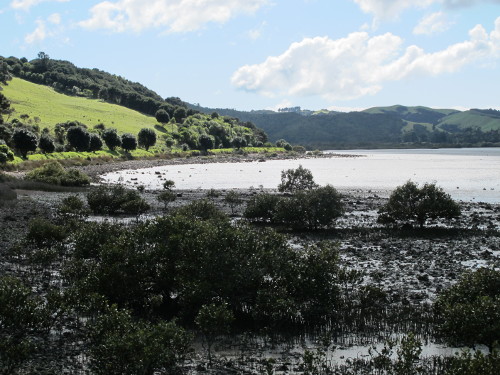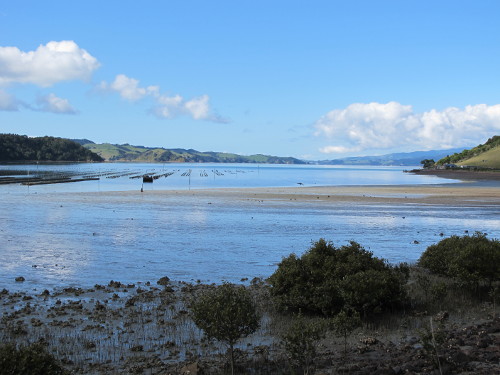 November 6th 2016

2pm, high tide of 2.7m at 12:15pm
Sunny, mild breeze

121 godwit
10 northern dotterel
7 variable oystercatcher
1 pied stilt
1 white-faced heron


6 dotterel feeding in mud at base of short shellspit, flew to lagoon where they were joined by 3 more, where feeding continued. 1 dotterel spent some time sitting on the high tide level of the shellspit lagoon entrance. Eventually it flew off so approached area cautiously, only to discover neither scrape nor eggs present. Dotterels continuously cheeped amongst themselves but displayed no defensive action to the intruder.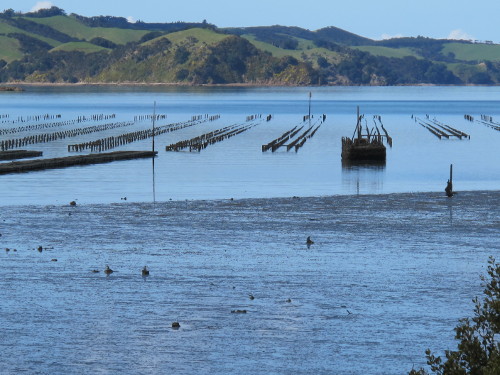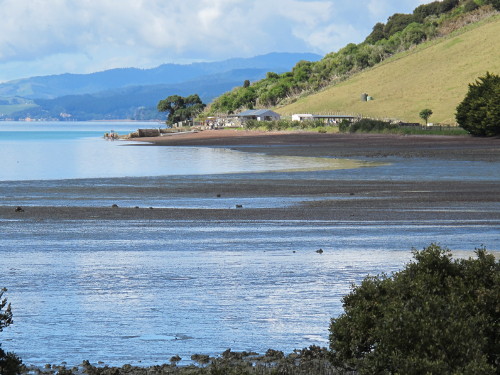 November 10th 2016

2pm, incoming tide (high tide 2.66m at 15:42pm)
Sunny, mild breeze
Monitoring without binoculars from lagoon

Godwit flock positioned on lagoon entrance gravel spit
7 northern dotterel
9 variable oystercatcher
1 pied stilt
1 white-faced heron


Pair of oyster catchers behaved aggressively as approach was made to shellspit. All dotterels were found first by their calls before being seen (unaided by binoculars), all were on lagoon mud, none remained on shellspit. Godwit flock appeared of similar size to last count. Darting shoal of small fish playing in lagoon entrance on incoming tide, water too murky to identify.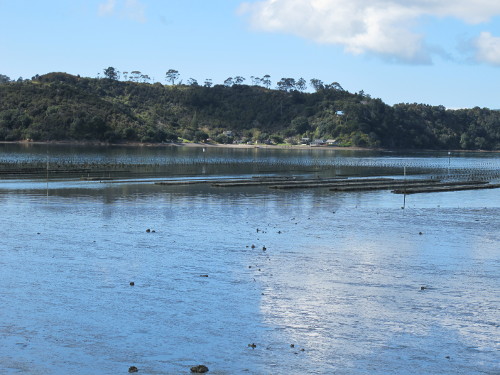 November 15th 2016

9am, 2 hrs after high tide of 3.07m
Sunny, mild breeze
Monitoring from small shellspit, lagoon outlet too high to cross

Godwit flock of over 100 resting in lagoon centre
6 northern dotterel
8 variable oystercatcher
2 spur-wing plover
1 white-faced heron


Eva & Hue checked the dotterels during yesterday's cockle count, concluding that all appeared as reported.


November 21st 2016

3:30pm, 2 hrs after high tide of 2.99m
Sunny, mild breeze

6 northern dotterel
12 variable oystercatcher
115 godwit

No change in species behaviour or general numbers. No sign of any leg bands on godwits. 30 minute observation period being maintained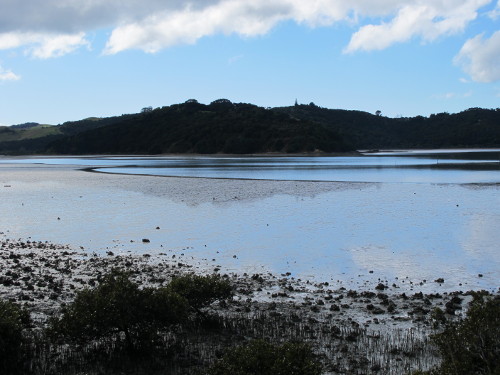 November 25th 2016

Walking Festival - Mud Walk
9:30pm, 5 hrs after high tide (low tide 11am, 0.69m)
Overcast, drizzly

6 northern dotterel
6 variable oystercatcher
godwit flock (loosely scattered)
4 red-billed gulls
1 white-face heron

Tide line half way out: all birds were observed informally, at a distance by the walking group, feeding at the water's edge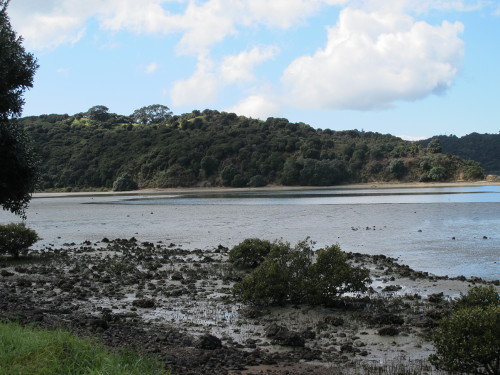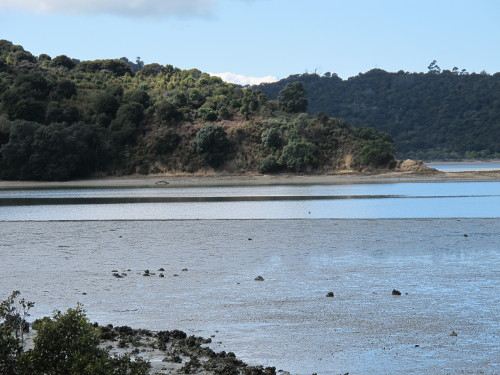 All images taken from western side of the bay: looking across to Pearl Bay, Te Matuku Point & the Scenic Reserve
Binoculars used for monitoring:

Barr & Stroud, model CF43, specification 10x42, central focus, serial number 118156
Purchased circa 1954, specifically for birdwatching

Visitors & Volunteers
are more than welcome