- SHOREBIRD MONITORING -
April 2017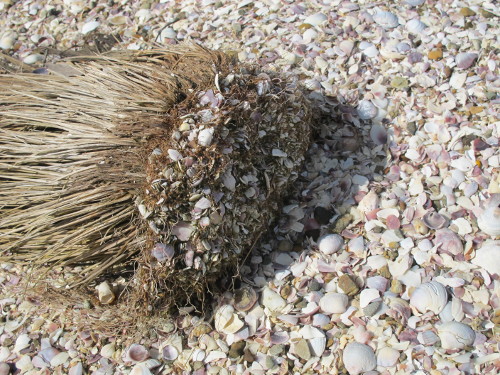 Saturday April 1st
2 hours after high tide (3.18m at 11:22am), warm & cloudy

43 northern dotterel
Likely up to 50 in total but they were scattered amongst the salt meadow & islands so difficult to see all together. The scattered antics of the juveniles did not help either. Again segregated between adult & juvenile, though adjacent this time. There seems to be no preferred high tide roost spot, as this is the first time I have seen them roosting amongst Salicornia

10 godwit
All that remains of the godwit flock, just 10 juveniles, down from 17 last week. None are showing distinctive breeding plumage.

43 pied stilts
Like the dotterels, one can hear that they are in residence before you see them. A distinct chatter from certain individuals, not the whole flock. Roosting on the landward side of the breached section of the shellspit. Some were feeding in the lagoon mud, a few on the seaward tide edge amongst the godwits.

Plus:
1 Caspian tern
2 white-faced heron
3 oystercatchers
1 little shag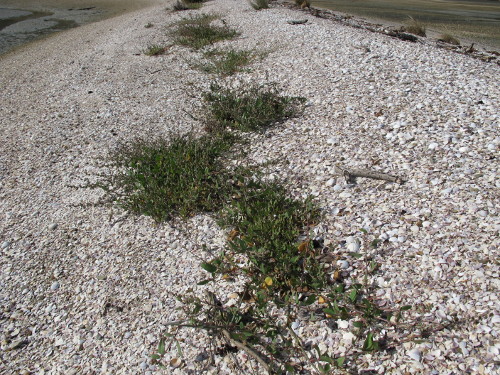 Sunday April 9th
2 hours after high tide (2.95m at 5:33am), warm, some sunshine

NO godwits
40 dotterel
43 pied stilts
2 oystercatchers
1 white-faced heron
1 little shag
1 Caspian tern
4 spur-wing plover

With the godwits now (presumably) gone for the season the bay feels rather forlorn. Their presence had become so familiar over summer, from early earnest feeding behaviour through to late season languidness.

Those juvenile dotterels are the trickiest birds to count, always so curious & playful. Scurrying, flying, chattering: it takes some patience to be sure that the head count is correct.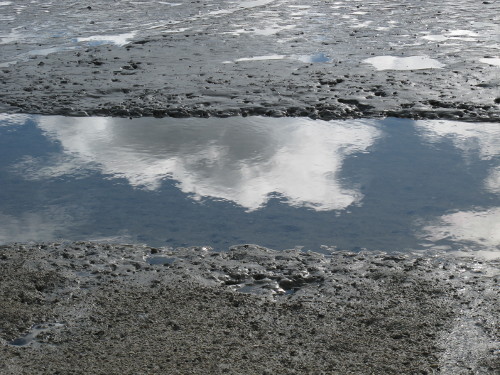 Easter Saturday April 15th
1.5 hours after high tide (2.78m at 9:43am), passing showers

Tide was still too high to cross the lagoon outlet, so only an approximate count of lagoon roosting site, taken from mangrove edge opposite spit hook.

Bird monitoring highlight today was to see a SPOTLESS CRAKE, which I had disturbed on the edge of Cyril's lawn adjacent to his wetland. It flew off into the salt meadow, like an ungainly brown bantam. While we have as yet to confirm SC in wetland 3 I think it is safe to assume that this discovery (beyond wetland 3) implies their presence in all wetlands around the spit now.

Also noted 2 Caspian terns for the first time, only ever been a single here previously. Not that they were roosting together so I hesitate to call them a pair at this stage!

4 juvenile godwits linger on...

1 spotless crake
30-ish NZ dotterel
4 godwits
30-ish pied stilts
1 white-faced heron
2 Caspian tern
6 oyster catchers
6 spur-wing plovers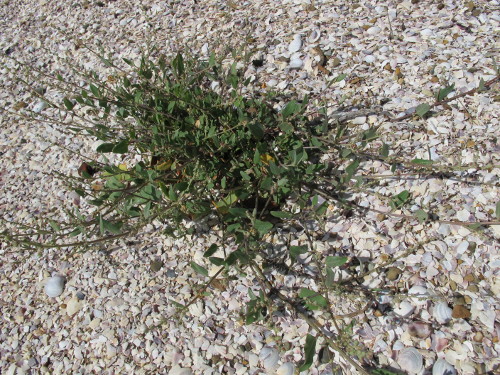 Saturday April 22nd

2 hours after high tide, late afternoon, sunny

NO godwits
56 NZ dotterel
31 pied stilts
NO oyster catchers
5 spur-wing plovers
NO white faced heron
1 Caspian tern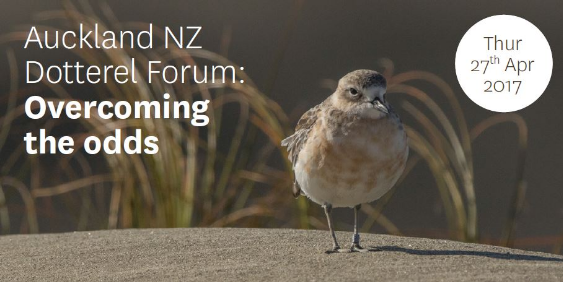 Saturday April 27th - Ambury Regional Park

Attended regional dotterel forum organised by Birds New Zealand & Auckland Council. The fourth year it has been held, the first where Te Matuku has been represented. Discovered that Te Matuku was one of just 4 regional sites chosen for dotterel monitoring in the 80's, dropping off the radar when more monitoring sites came onstream.
Ornithological Society 1988 Te Matuku Report
Saturday April 29th

2.5 hours after quite a high tide (3.21m at 9:10am), drizzly rain

Tideline was 70m from shellspit, further out than normal timing. It did make counting more difficult, but was a reminder that a more random approach to monitoring can lead to broader observations, rather than a more singular focus on counting accuracy. The prevalence of freshly-formed snapper feeding holes in the mud was notable.

13 red-billed gulls
1 black backed gulls
1 white faced heron
6 oyster catchers
NO godwits
4 dotterels
20 pied stilts

The first time so many red-billed gulls have been observed. Their presence is normally infrequent & usually no more than 2 or 3. Were all clustered at the western end of the tideline, congregating more so than feeding.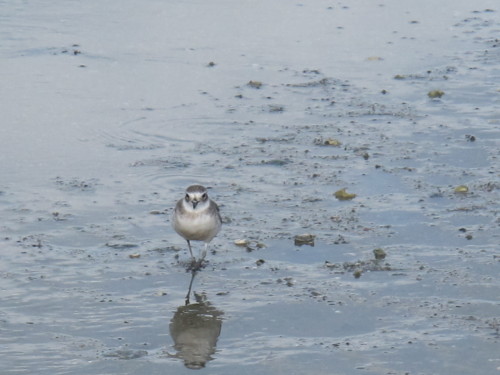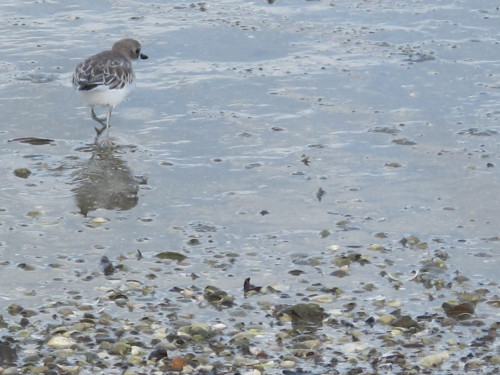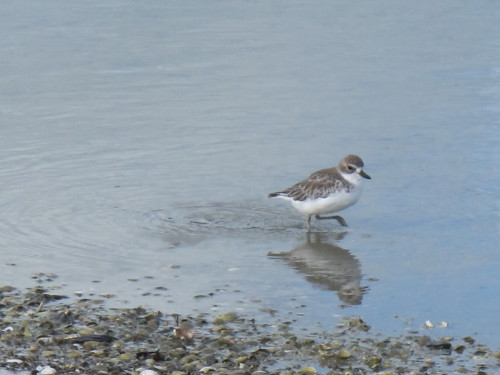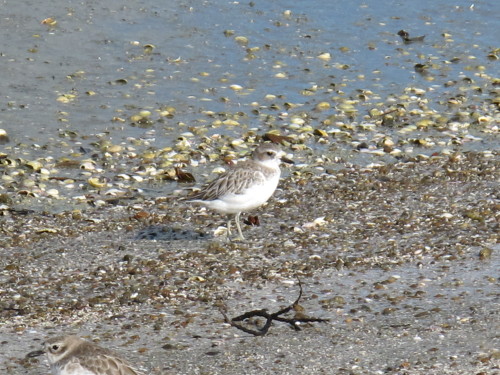 Images of lower Te Matuku Bay are intended to provide a sense of place
rather than show specific conditions on monitoring days
Binoculars used for monitoring:

Barr & Stroud, model CF43, specification 10x42, central focus, serial number 118156
Purchased circa 1954, specifically for birdwatching

Visitors & Volunteers
are more than welcome