- SHELLFISH MONITORING -
Te Matuku Marine Reserve

TRAINING DAY - 13 NOVEMBER 2016
Liz Ross trained a group of volunteers in the aspects of shellfish monitoring in Lower Te Matuku Bay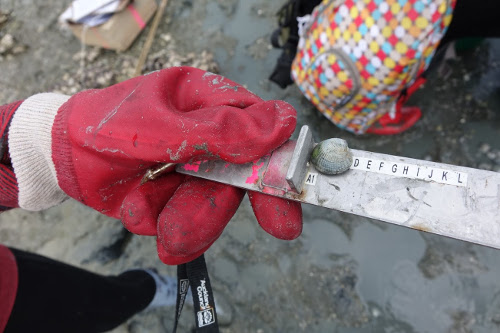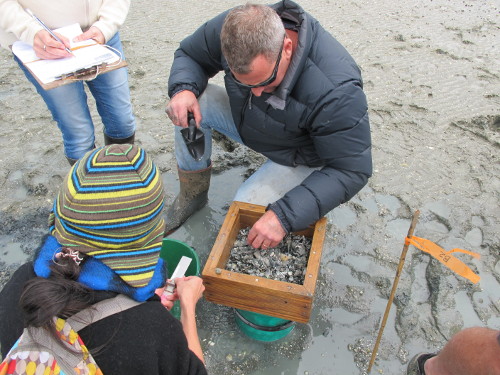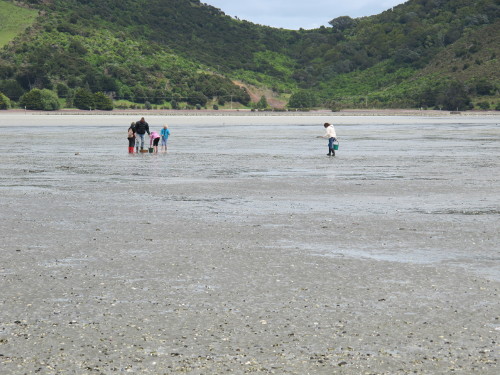 MONITORING LOCATION

Te Matuku Marine Reserve was established in 2005
COMMUNITY SHELLFISH MONITORING
IN THE HAURAKI GULF MARINE PARK
Annual surveys are carried out to count & measure the dominant shellfish living in sheltered beaches, harbours & estuaries. This is done with the help of experienced coordinators & the backing of scientists. Groups develop an understanding of the coastal marine environment, learn about shellfish population dynamics, scientific monitoring & how human activities affect natural systems.

Shellfish can be good indicators of environmental health. Filter feeding cockles & pipi are sensitive to contaminants in their environment, such as sediment & chemical pollutants. The health of the environment affects shellfish growth rates & reproductive ability, so monitoring changes to their size & abundance can provide an important biological indicator.
Previous Te Matuku programme which finished in 2011
COCKLES - also known as TUANGI
Cockles are bivalve molluscs, with soft bodies protected by two outer shells. These shells (valves) are connected by a ligamet which works like a hinge. Cockles can move around by burrowing with their foot down into soft mud.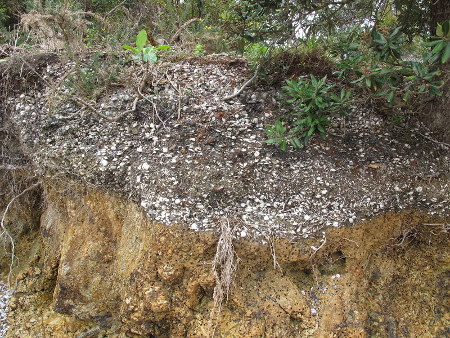 Eroded cockle shell midden on sea edge near Te Matuku shellspit
INTERTIDAL BIOTA OF TE MATUKU BAY
EXTRACT: TANE JOURNAL 36 1997
The muddy fine sand substrate is colonised largely by cockles, which in places reaches densities in excess of 500 per square metre. Live pipi are not abundant & mostly confined to more pebbly sand substrates above mid-tide level. Pipi were apparently more abundant some years ago, prior to a period of commercial harvesting.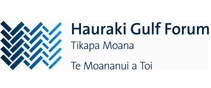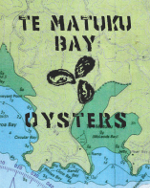 Supporters of the Te Matuku Shellfish Monitoring Programme