RURAL ROADSCAPE PROJECT
- Orapiu Road Historic Precinct -
Autumn 2016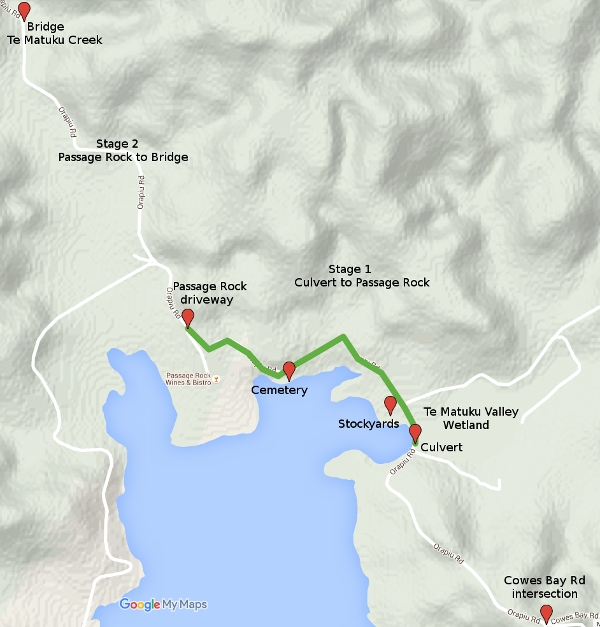 Stage 1
(Alongside F&B Te Haahi Goodwin Reserve)
A dense patch of gorse interspersed with tall woolly nightshade, adjacent to the culvert & marine reserve has been removed. Follow up hand weeding will continue until the surrounding kikuyu covers the area sufficiently to prevent further weed growth. The road verge from the stockyards to the cemetery has been trimmed further to allow safe off-road passage for pedestrians & the cemetery sign cleared of overhanging vegetation to allow it to be read easily. Pampas appears at intervals along this section up to Passage Rock vineyard, their removal is ongoing.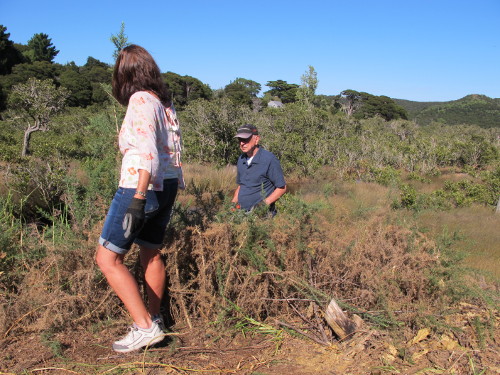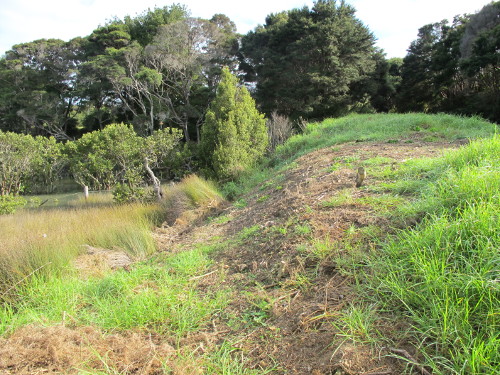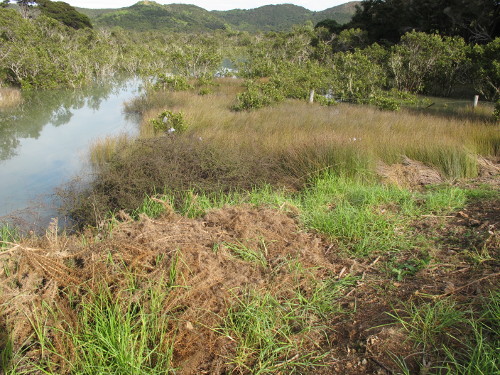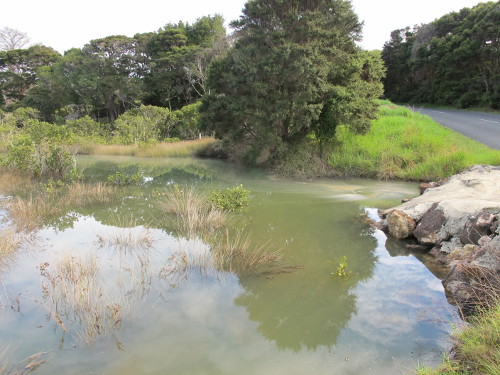 High tide at the culvert, kikuyu will provide a green link to stockyards bush edge
Stage 2
(Alongside DOC Waiheke Island Scenic Reserve)
Once Stage 1 is primarily complete attention will move to the section of road between Passage Rock vineyard & Te Matuku Creek Bridge. A limited number of woolly nightshade & pampas are the only weeds present. More importantly, overhanging vegetation needs to be further trimmed to allow safe off-road passage for pedestrians on the section of road which is part of the Te Ara Hura walkway.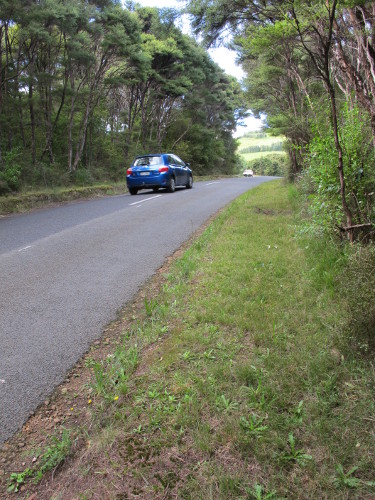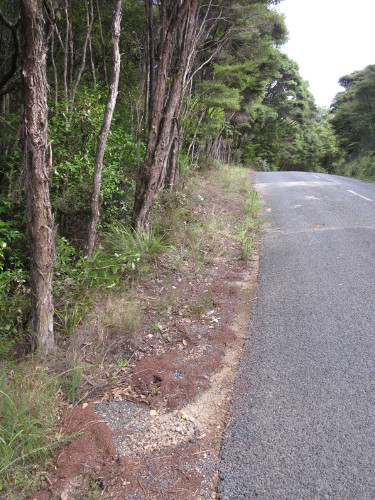 Overhanging vegetation already trimmed between stockyards & cemetery
Stockyards Orchard Initiative
In conjunction with WRT an orchard is planned for the Te Matuku Stockyards, inspired by the Philcox peaches. Varieties which the early pioneers would have been familiar with have been chosen to reflect the historic nature of the reserve - peaches, figs & plums, a number of them Waiheke heirloom cultivars. The stockyards are already used as a meeting point for adjacent reserve work volunteering, so in time this orchard will become an integrated part of that work, as well as an asset for the local community.