- CRYPTIC WETLAND BIRD MONITORING -
16 & 17 January 2016

Summary - On Saturday threatened spotless crake responded to recorded playback at Point 4. On Sunday we had a response from a crake at Point 5, plus another definite crake response at Point 7. There were no responses to fernbird playback at any site.

Click icon to read MONITORING REPORT...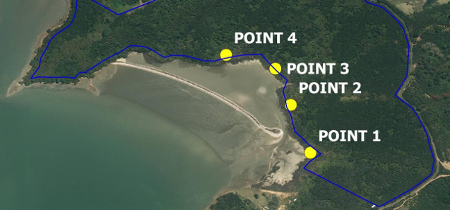 16.01.16 - Points 1 to 4 are located on the wetland margin of Te Matuku Bay Scenic Reserve, all surveyed late Saturday afternoon


Eva, Tilde & Hue on the left, Diana on the right
( Photo credit: Mikel Hoyle )
17.01.16 - Point 5: Large raupo wetland at Passage Rock vineyard. Point 6: Pond on Rob Fenwick's property. Point 7: Raupo adjacent to Pioneer Cemetery. All surveyed on Sunday morning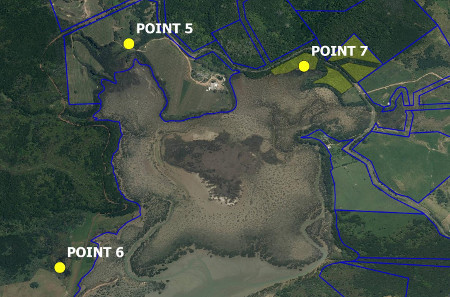 " I think the weekend was a significant success: our team established a good understanding of the different habitats in Te Matuku Bay & identified several further areas where monitoring may be successful. We can now confirm that there are spotless crake likely widespread throughout the area. Whilst perhaps at low numbers, I hope that having a relic population to build from is a great headstart & possibly suggests that suitable conditions for bittern, fernbird & banded rail also exist.

A passive-listening monitor for bittern 'booming' and banded rail is planned for Spring 2016 by the F&B Te Matuku Bay Wetland Project team" - Hue